Interior Detailing
Interior Detail
Just a good clean-up of hard surfaces, seats, carpet vacuum door panels and hard surface treatment. Oh yes, windows too.
Deoderizing
Interior orders can be hard to find and eliminate. From food odors to sweaty feet and cigarette smoke. Eliminate them at the source. Ozone treatment can have your car smelling fresh again.
The Works
Bundle all the above and rejuvenate your interior. Then preserve that look by adding Interior Protectant.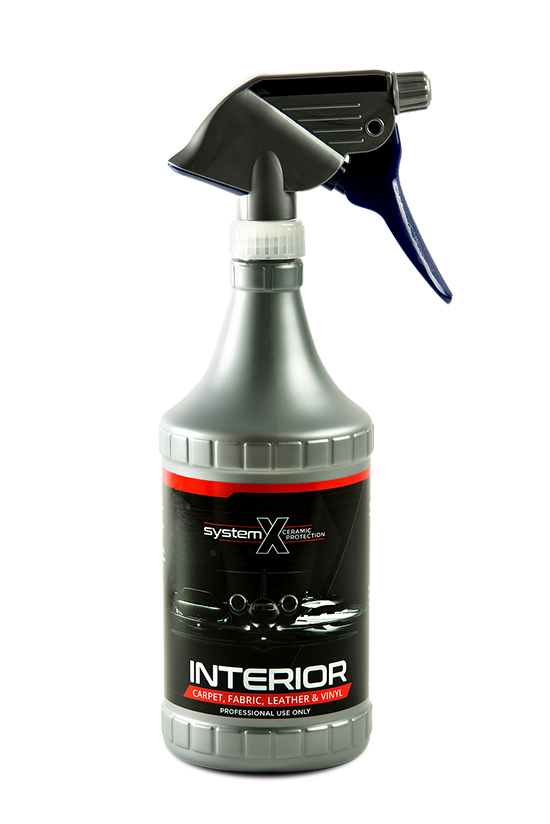 Carpet Shampoo
Freshen up your carpets and get them looking clean again. Deep clean of dirt and road grime.
Seat Shampoo
Unsightly stains on your seats? From coffee, food to pet stains. Have them steam cleaned out. Your car will look and feel clean to the touch.
Interior Protectant
System X Interior™ creates a high-tech ultra hydrophobic protective barrier. Based on advanced nanotechnology to protect your interior - fabric seats, carpet, leather, and vinyl. Spills and stains clean up easily. System X Interior™ protects while retaining your natural look and feel.
Woody's prefers the traditional hand washing method to clean your cars exterior. Yes, it takes longer, but it is gentler on the paint. Hi Pressure spray's push grime into areas you don't want them to go. Try our hand wash and you will never go back.
---
---