Chilliwack Auto Detailing Services
The Finest in Auto Detailing in British Columbia
Woody's Detailing
NEW SHOP LOCATION CALL: (236) 233-1537
Woody's Detailing is a professional automobile cleaning company offering car, RV, motorcycle, and auto detailing and cleaning services.
Woody's Detailing is an accredited System X® Ceramic Protection installation center that offers these auto detailing options -
Auto Exterior Detailing – Woody's exterior car cleaning and detailing is gentler on the car's parts.

System X® Window Treatment – protects windshield, mirror, glass headlamps, windows, and glass surfaces for up to two years.
Ceramic Coating Options
SPS Graphene Coatings
Paint Correction
Wheel Coatings

Car Interior Detailing – Hard surface clean & treatment, windows, door jamb wash and wipe, and vacuum. Available with optional System X® Interior protectant, other options as follows –

Deodorizing
Carpet or Seat Shampoo
Interior Protectant

The Works – a combination of the above auto detailing services.
Vehicle Undercoating
Have a question? Please reach out to Woody's Detailing by phone (236) 233-1537 or email.
email: greg@woodysdetailing.com Phone: (236) 233-1537
Exterior Detailing
Paint Protection
Interior Detailing
Hand Wash
Woody's prefers the traditional hand washing method to clean your cars exterior. Yes, it takes longer, but it is gentler on the paint. Hi Pressure spray's push grime into areas you don't want them to go. Try our hand wash and you will never go back.
Paint Correction
Are swirl marks, scuffs and small scratches holding your car back from shining through. Paint correction may be the answer, call us today!
Wax
Carnauba, Paste, Liquid or Spray on wax. The choice is yours. Protecting the paint with wax will add to the paint life, make washing easier and make your car stand out.
Wheel Coating
Todays vehicle utilize several different wheel finishes. Some can be easily damaged by road contaminants, brake dust or wheel cleaners. Protect your investment and keep them looking like new.
Window Treatment
System X Glass™ coating protects your windshield, windscreen, windows, mirrors, glass headlamps, and other glass surfaces from micro scratches while multiplying the surface's hydrophobic properties for a two full years. System X Glass™ keeps surfaces cleaner and clearer while improving visibility.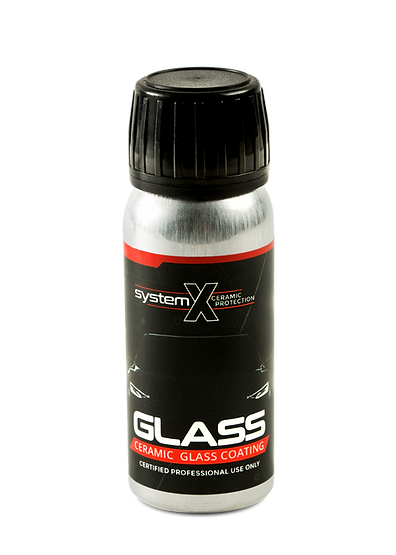 Ceramic Coating
The Ultimate finish! Not all coating are created equal, some last longer than others. There are several price points depending on the capabilities of the coating you choose.

email: greg@woodysdetailing.com Phone: (236) 233-1537
Graphene Coating
WHY SHOULD YOU COAT YOUR VEHICLE WITH AN SPS COATING?
1. PROTECT YOUR INVESTMENT
Your vehicle is an investment-protecting your vehicle cosmetically is vital to ensuring the long-term quality and condition. Protect your investment with SPS Graphene Coatings.
2. GO BEYOND A SHOWROOM SHINE
With professionally installed SPS Coating, you will maximize the gloss and colour depth of your vehicles paint. When properly maintained your vehicles finish will exceed a showroom finish for several years.
3. NO STRESS MAINTENANCE
An SPS Coating provides your vehicle with a protective barrier between the surface of your vehicle and hazardous elements such as dirt, brake dust, tar, pollen, bird droppings and more.
You no longer need to spend hours waxing your vehicle every month, old school waxing becomes a thing of the past as the advanced SPS Coating replaces the need for obsolete coating such as carnauba or paste wax.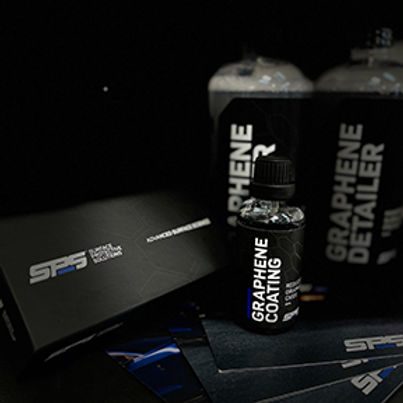 TAKE YOUR VEHICLE'S APPEREARANCE TO A WHOLE NEW LEVEL
Graphene provides an extremely wet glossy look, enhanced colour and added depth to your car finish.
ENHANCED PROTECTION
Decreases the potential for water spotting
Reduced etching of clear coat
Graphene ensures that penetration from bird droppings, tree sap, dead bugs and; harsh chemicals will be less likely to penetrate, stain and damage treated surfaces.
EASY MAINTENANCE
Graphene Coating make washing and maintenance of your vehicle easier thanks to the next level of self-cleaning hydrophobics, which makes for easy cleaning and drying. Using SPS Graphene Detailer after and in-between washes will increase the lifespan of your vehicles coating.
Ceramic Coating
MAX
LIFETIME WARRANTY - +9H Hardness
System X Max™ provides super-slick and glossy paint protection with previously unachievable levels of durability, hardness, and chemical resistance. Thicker than any coating, Max™ is ready to protect in the most extreme environments.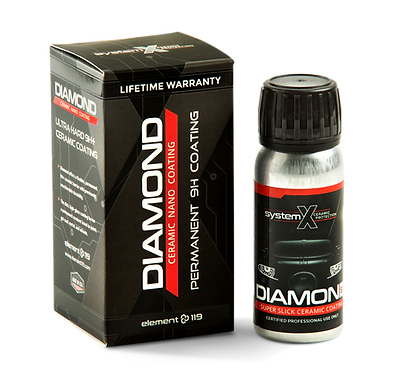 LIFETIME WARRANTY - +9H Hardness
System X Diamond™ offers Industry-leading levels of gloss and slickness with rock-solid durability. Black will appear deeper; red will pop with bright reflections; white and silver will appear as if dipped in glass.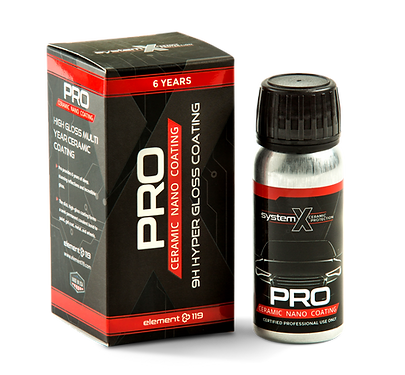 SIX YEAR WARRANTY - +7H Hardness
A revolutionary advance in paint protection, System X Pro™ Ceramic Coating imparts a durable, color-enhancing gloss that protects exterior surfaces for years to come.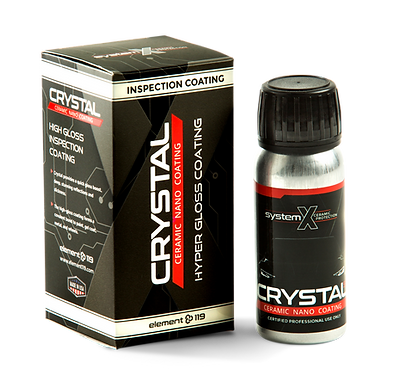 LASTS UP TO 3 YEARS - +9H Hardness
System X Crystal Coating is a professional grade coating that lasts up to 3 years - that offers superior System X Crystal semi-permanent ceramic coating, provides 2 - 3 years of gloss and protection.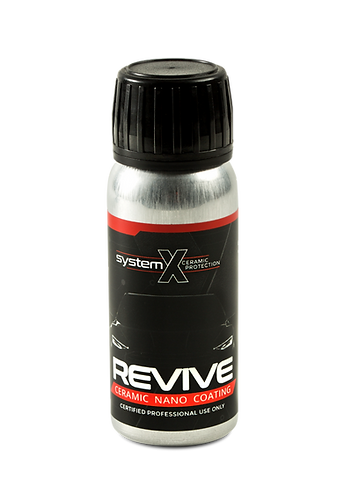 EFECTIVE FOR UP TO 2 YEARS
System X Revive™ brings plastics and trims back to life and protects from future UV fading. Revive™ acts just like our other ceramics, providing ultra-hydrophobic properties and protection. This product is known to bring out the
deepest black of factory trim and vehicle plastics.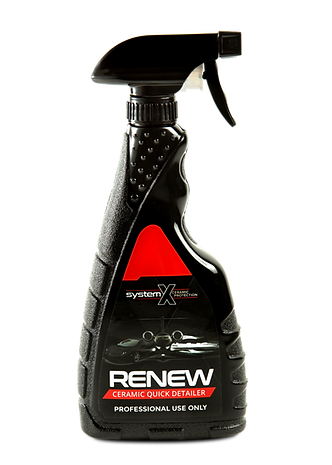 LASTS UP TO 6 MONTHS
System X Renew quick ceramic detailer is a professional grade spray and wipe coating that lasts for up to 6 months. Renew can be used as a topper for ceramic coating or a gloss and depth booster that also conceals minor swirls.
Interior Detail
Just a good clean-up of hard surfaces, seats, carpet vacuum door panels and hard surface treatment. Oh yes, windows too.
Deoderizing
Interior orders can be hard to find and eliminate. From food odors to sweaty feet and cigarette smoke. Eliminate them at the source. Ozone treatment can have your car smelling fresh again.
The Works
Bundle all the above and rejuvenate your interior. Then preserve that look by adding Interior Protectant.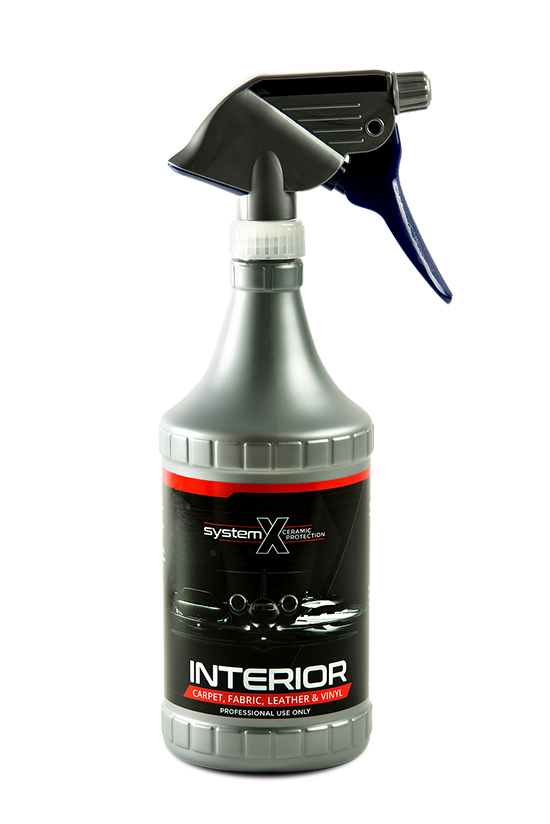 Carpet Shampoo
Freshen up your carpets and get them looking clean again. Deep clean of dirt and road grime.
Seat Shampoo
Unsightly stains on your seats? From coffee, food to pet stains. Have them steam cleaned out. Your car will look and feel clean to the touch.
Interior Protectant
System X Interior™ creates a high-tech ultra hydrophobic protective barrier. Based on advanced nanotechnology to protect your interior - fabric seats, carpet, leather, and vinyl. Spills and stains clean up easily. System X Interior™ protects while retaining your natural look and feel.
Woody's prefers the traditional hand washing method to clean your cars exterior. Yes, it takes longer, but it is gentler on the paint. Hi Pressure spray's push grime into areas you don't want them to go. Try our hand wash and you will never go back.